Kayaking with food and accommodation in hotel Smådalarö Gård Hotell & Spa

You have access to the kayaks at 9 am at Dalarö Kajak. You paddle out alone and you have a full day to spend in the beautiful archipelago. In the afternoon you pull up your kayaks at Smådalarö Gård Hotell & Spa. There you can take a shower, have a sauna or just relax. The sauna is located next to the sea, so you can just jump into the water to cool down. When you feel hungry you can enjoy a nice two-course dinner at the genuine and nice restaurant of the hotel. The hotel is situated in "Hemviken", just beside the sea. In the morning a big breakfast buffet is served. Before paddling back you get a lunch package to take along and enjoy on some cosy cliff. You reach Dalarö Kajak again at 4:45 pm the latest.
The paddling distance to Smådalarö Gård Hotell & Spa is about 7 km. If you would like to kayak a longer distance you can choose between a lot of nice trips, we will show you on the map when you arrive!
Price per person: Singelkayak 2950 kr, doublekayak 2600 kr.
Included in the price: All the kayak equipment, a map, suggestion of paddling route, accommodation at the hotel, dinner with two courses, breakfast buffet, a lunch package on day 2, access to sauna.
Book: Call 0739-741034 or email info@dalarokajak.se
Terms & Conditions: Here you can read our Terms & Conditions for this packages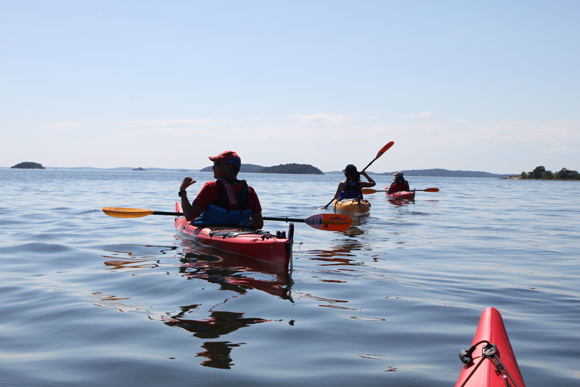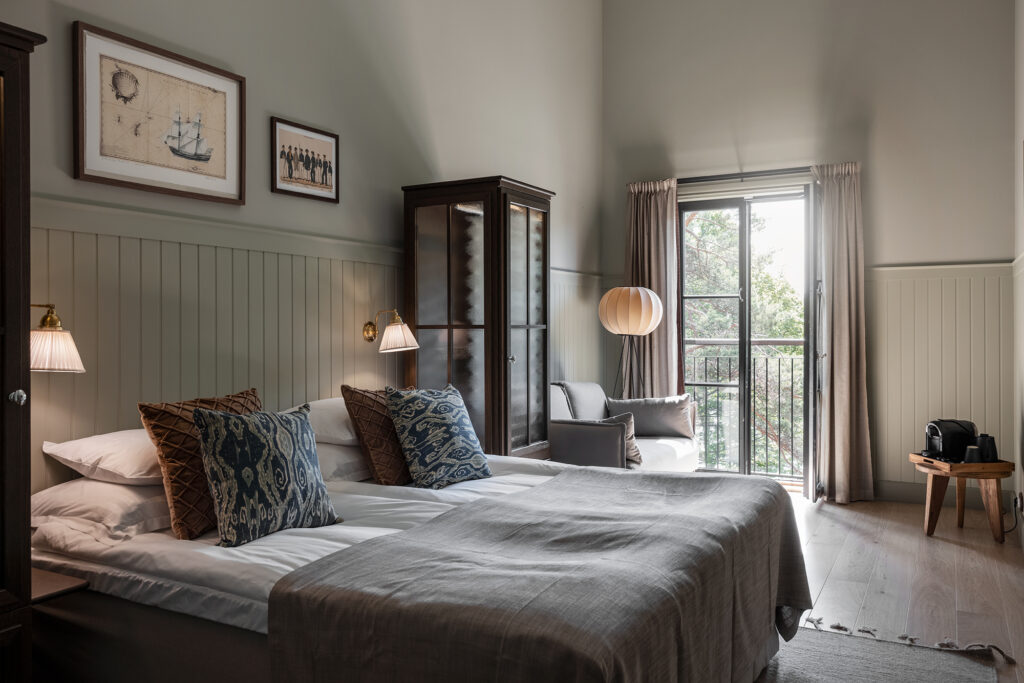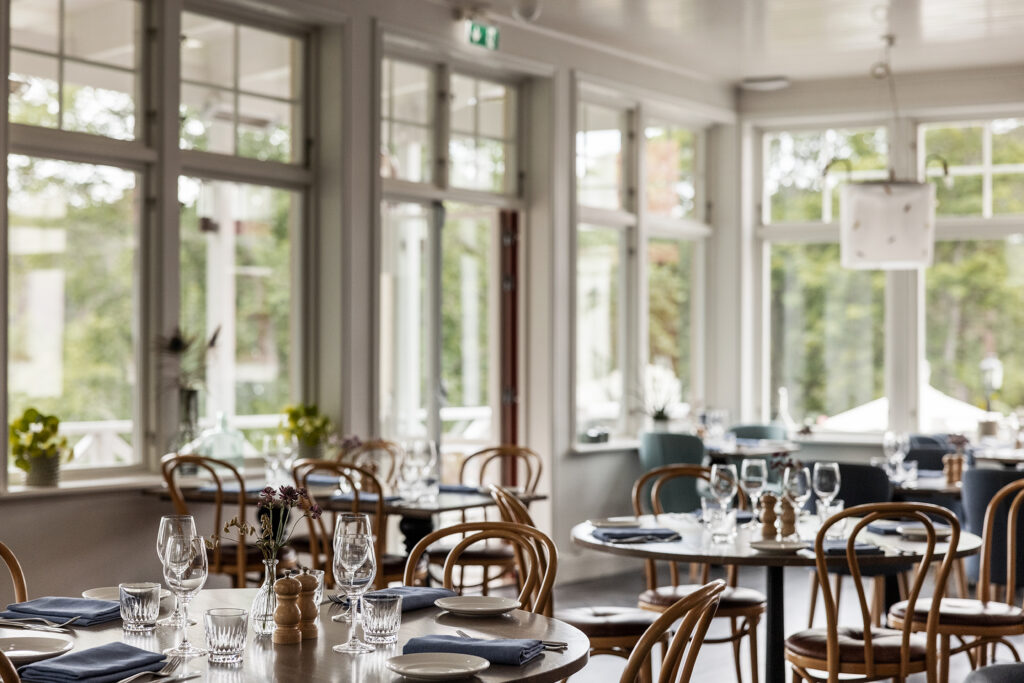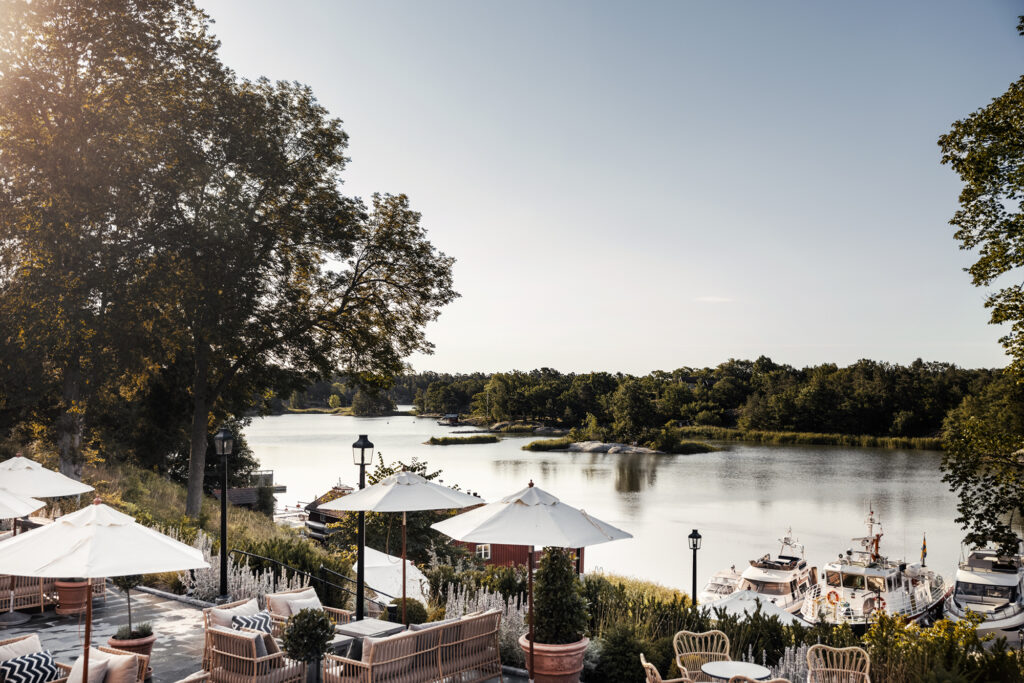 ---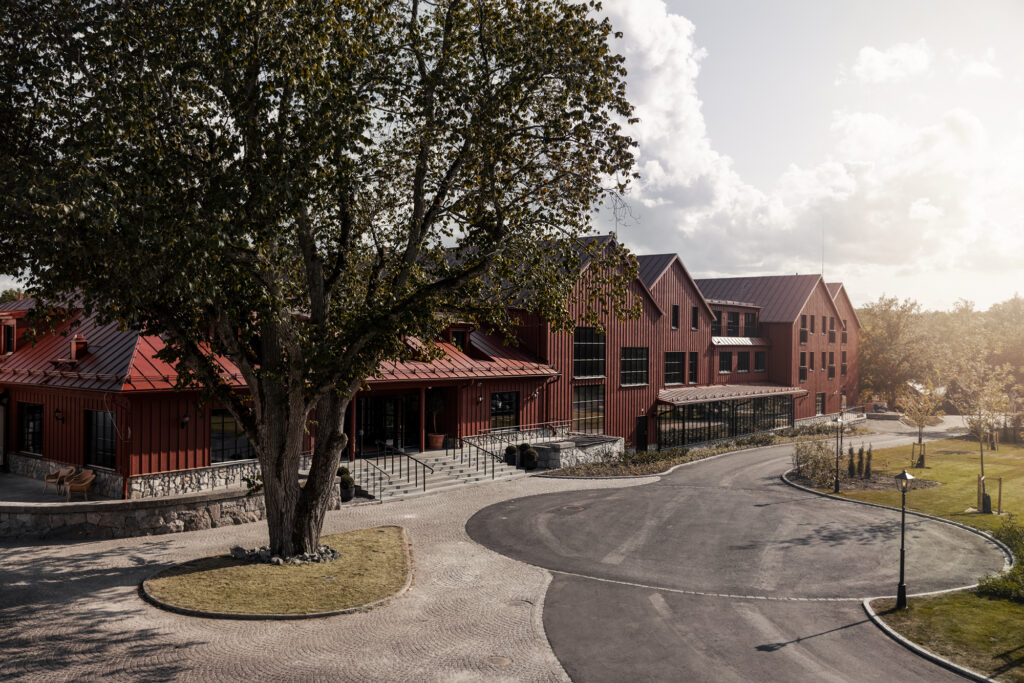 One of Sweden´s largest spa hotels
110 hotel rooms with selected design and furnishings.
2000 sqm relaxtion at Smådalarö Gård Spa, both outside och inside. (For acess to the spa there is a fee, this is booked and paid directly with the hotel).
A generous range of activities such as paddle, golf and water sports.